Finally, A Time-Tested Stock Investment Strategy That Allows You To Start Making Consistent Returns Of Up To 30% Per Year…Even In Today's Slow Economy!
By Following This Simple But Powerful

Investment Strategy

, Used By The Most Successful Investors, Including Warren Buffett…You Will Gain The Ability

To Differentiate Between Potential High-Yield Stocks From Hazardous Investments

That Suck Away Your Hard-Earned Life Savings...
Expert Proven Winning Strategies That You Can Implement Step by Step
In Less Than 7 Days To Build Your Own Investment Portfolio.
Value Investing Masterclass For Wealth Creation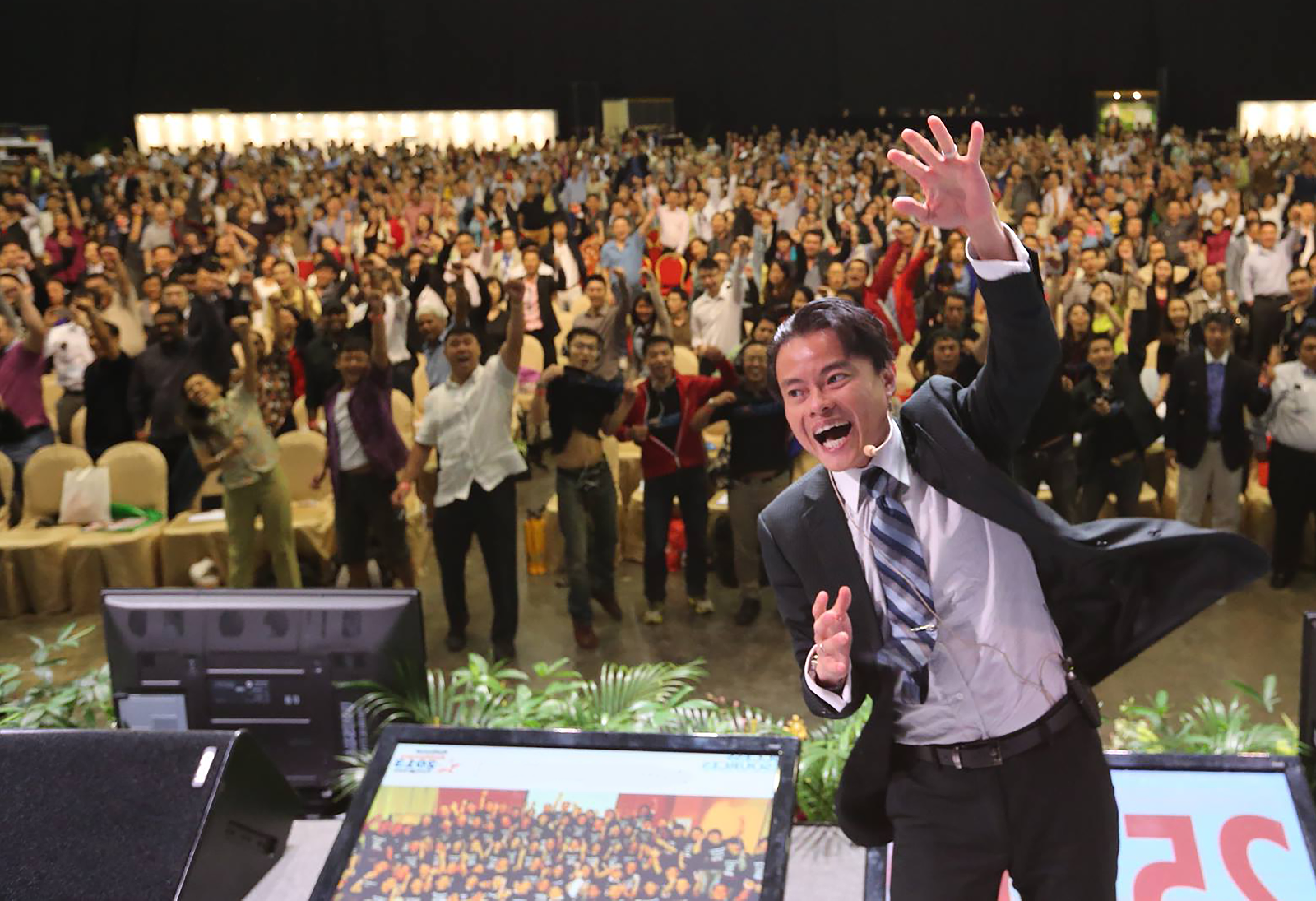 Secure Your Seat Now!
(Limited to 39 seats)
Paid Masterclass Session at $8
(All ticket sales will be donated to charity)
We have a group discount for 2 pax & 3 pax
Click your preferred date to attend...
9 February 2022 (Wed; 7:00pm - 10:30pm)

17 February 2022 (Thu; 7:00pm - 10:30pm)
Venue

3 Shenton Way #03-03/04, Shenton House (Walk from Tanjong Pagar MRT, Exit B)
(You will be re-directed to our Eventbrite for more information and payment)
Go Ahead & Sign Up For

This Free Masterclass If…
You Are A New Investor...
You have ZERO

Experience...
You Are A Current Investor...
You Are A Seasoned Investor...
But you are looking to grow your money and achieve financial freedom that will allow you to provide the higher quality life that your family and loved ones truly deserve.
Learning how to invest and would like to find ways on how to create a consistent monthly side income and be on your way to financial freedom
Who like to find out more on how the Value Investing Strategy can further optimize your existing investment portfolio and increase your profits.
Looking for a different perspective and strategy on Value Investing and to further sharpen your knowledge of how to pick highly valued stocks that will generate high ROI.
Here's What You Can Expect From This 2.5 Hours Investment

Power-Pack

Session...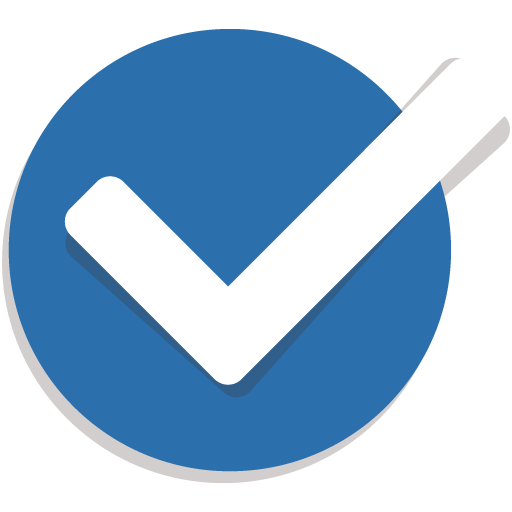 Discover a potent stock investment technique known as Cash Flow Options Strategies or (CFOS). This proven strategy used by Warren Buffett will allow any investors to profit short term on a weekly basis, 52 times per year, for the rest of your life..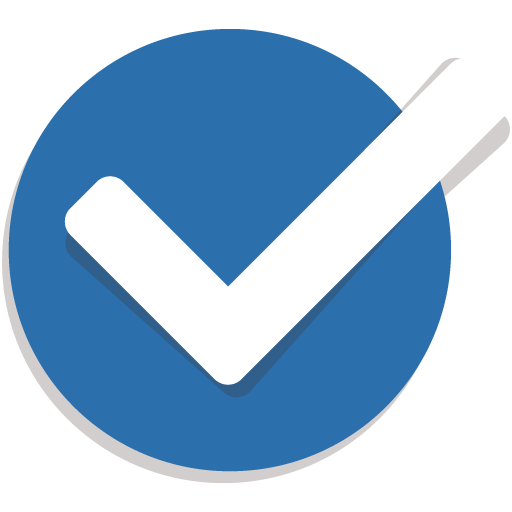 Take a behind-the-scenes sneak peek on how money is actually made from CFOS. Highly relevant case studies will be presented to you, where you will learn exactly how total beginners with no investment background...are able to invest in stocks that generate upwards to 20% in Return Of Investments (ROI).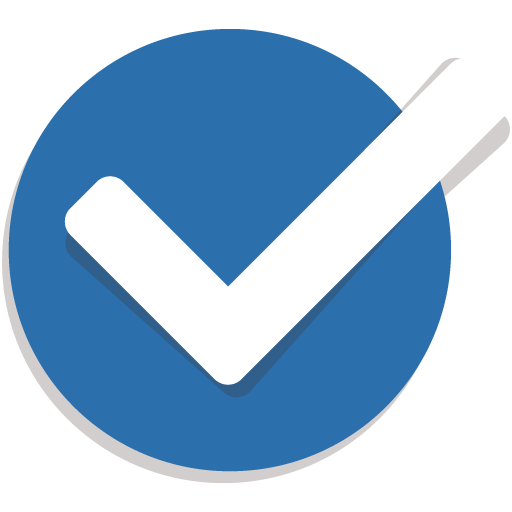 Learn how to cherry-pick profitable investments by identifying undervalued stocks that you know will be profitable. Once you gain this priceless ability to spot highly lucrative cash cows, you will be able create multiple streams of income that will pay BIG dividends for years to come.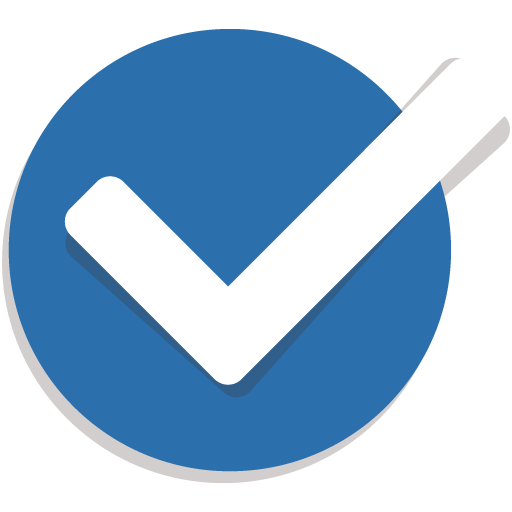 Find out the 3 devastating mindset beliefs that has stopped investors from multiplying their wealth. Once these beliefs are broken, you will be grounded in a powerful investment mindset that will only serve to help you make smart investment decisions.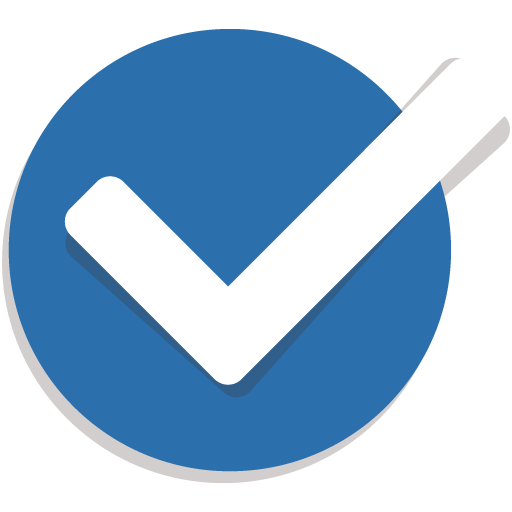 Know the REAL Difference between Investing and Speculation. Most people lose money in the stock market because they speculate...believing that they are investing. Just look at the richest people in the world like Bill Gates, Warren Buffett, Jeff Bezos. Do they look like investors or speculators to you? You will learn how how to invest wisely versus gambling.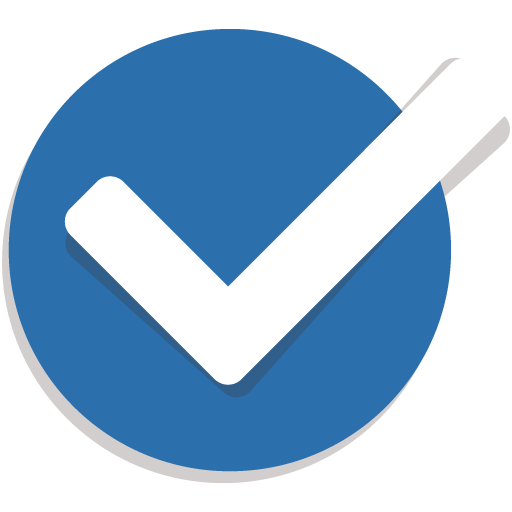 And much more investment concepts and strategies that has empowered more than 3000 students across 11 cities in Asia (Singapore, Malaysia, Vietnam, Cambodia & Myanmar) to achieve financial freedom by creating multiple streams of income and growing their investment portfolio.
The Results From Our Students Speak For Themselves…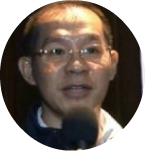 "15% returns from my very first stock investment!"
"Before attending the class, I've this limiting belieft that I will definitely lose money in stocks. But 4 months after the class, I've made 15% returns from my very first stock investment!"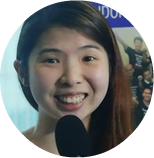 "The monthly gatherings & support system is impressive!
"Cayden helps us understand the stock market more and teaches us to be rational in choosing our stocks and back it up with financial numbers. His course also gives us the tools to select good businesses. Even after the course, the monthly gatherings and support system is impressive!"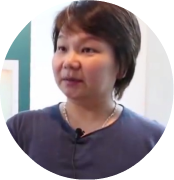 "Now

I can make an investing decision in just 15 minutes!"
Stephanie Chu, Project Manager
"I've been trading for 10 years, but I had no idea I was doing. By coming here, I now have a methodology for the investments I want to buy. I can make an investing decision in just 15 minutes! That's a huge timesaver and a fantastic way to make money. "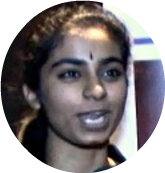 "Even a young person like myself can apply the concepts..."
" This class is so easy to understand that even a young person like myself can apply the concepts. In fact, I've generated pretty good returns so far, the highest being 6.7% within a month! "

You May Wondering…
"WHO EXACTLY IS CAYDEN CHANG?"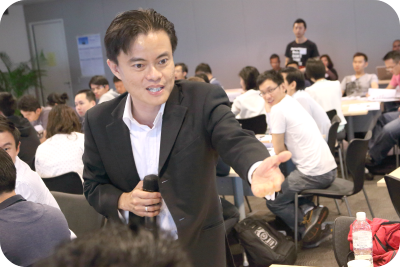 Hello Fellow Investors,
My name is Cayden Chang, founder of Mind Kinesis Value Investing Academy.
You may have seen me on TV, heard me on the radio or read about me in the newspaper or media publication. Some of you may have even read a book I authored called "The Book Of Hope" about me beating cancer.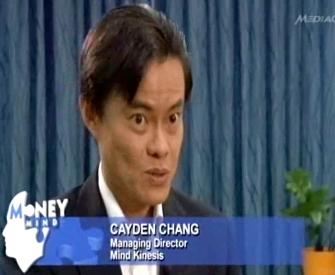 But way before I became a successful entrepreneur, 2-time cancer survivor, author, key note speaker…I was like most Singaporeans with a regular 9 to 5 job. I was working hard then to save money for my upcoming wedding.
It was at this time I began to invest in stocks to make quick profits. I was a total beginner and simply based my decisions on what my friends were investing in or what seemed like the hottest stocks at the time. Things were ok in the beginning, the stocks I invested in began to show some promise, even making some money…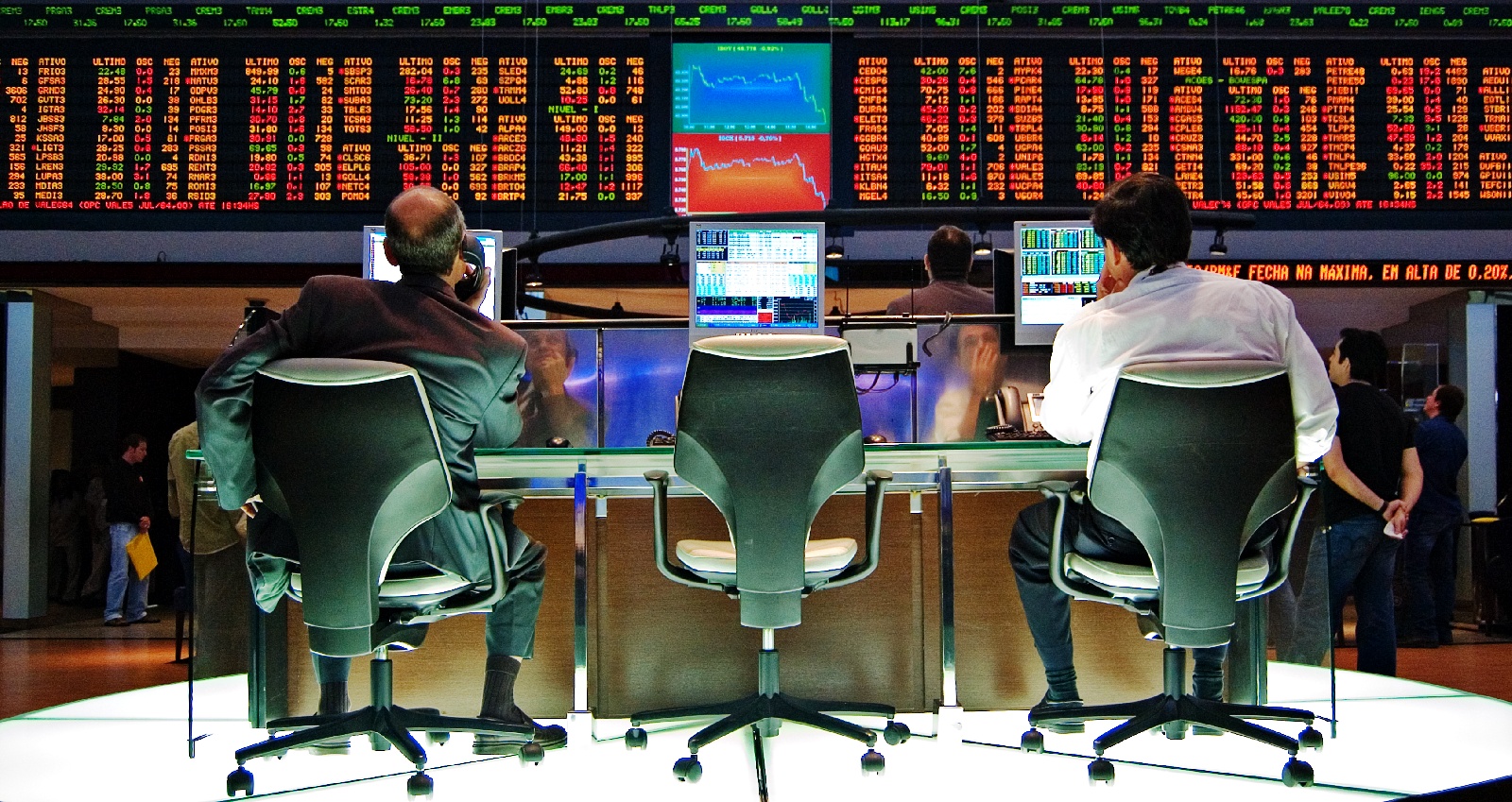 Then came the dot com crash in 2001 which resulted in me losing SGD50,000 just weeks before for my wedding. The crash had a devastating effect on both my self-esteem and confidence. I had to work 2 jobs to pay back my wife whom I borrowed money from but still it wasn't enough to earn back what I lost.
That was when I summed up the courage to begin investing again but this time, I was committed to be more well-informed and put in the necessary due diligence to study investing.
It was during this time when I came across this stock investment technique known as Cash Flow Options Strategy. Upon learning of it's powerful compounding effect on stocks and long term growth potential, I began to start applying the techniques.
Slowly but surely, I began to see real growth in my investments. It was small at first, but it was consistent. Encouraged by this small win, I began to research into the subject with greater intensity and apply more & more of the techniques. My efforts paid off, when I began to see my ROI grow exponentially.
By this time, I was so inspired and eager to learn more that I flew halfway around the world to learn directly from the world's top investing gurus. Two of my mentors were Professor George Atthanassakos from the Ben Graham Centre For Value Investing, and Professor Bruce Greenwald from Columbia University of New York. I was truly blessed to have studied under them as they happened to be the only 2 professors in the world that teach Value Investing.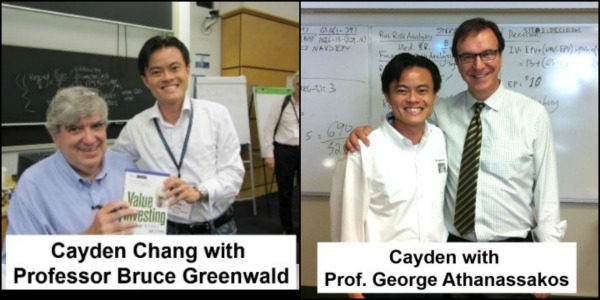 Armed with this newfound knowledge and real results to prove that the system works, I knew I had to share this information to the world, specifically to people who are still in the same financial situation that I was in years ago.
Starting from 2010 onwards, I have helped thousands of people in 5 countries across Asia, some of whom began with literally ZERO experience; achieve financial freedom by creating multiple streams income and growing their investment portfolio, using the SAME Value Investing Strategy that I used to gain wealth.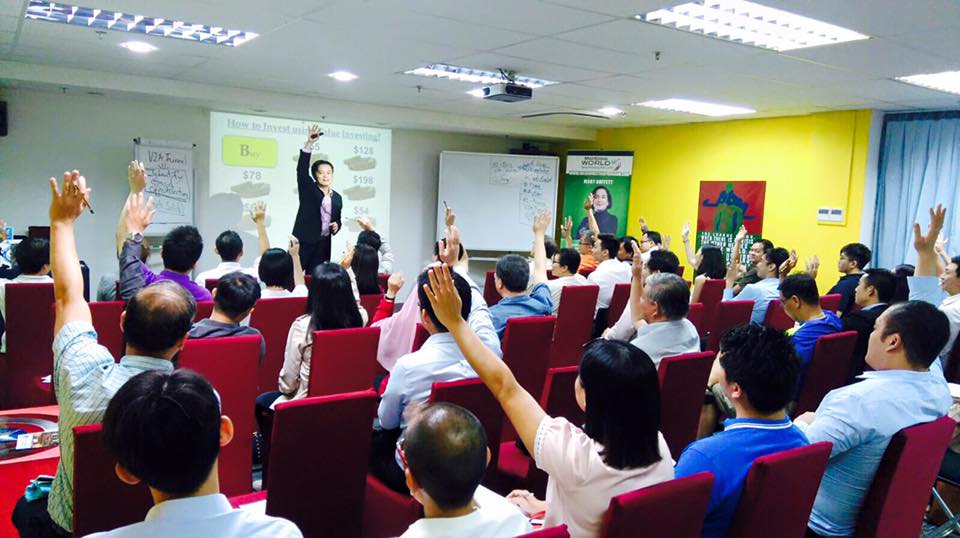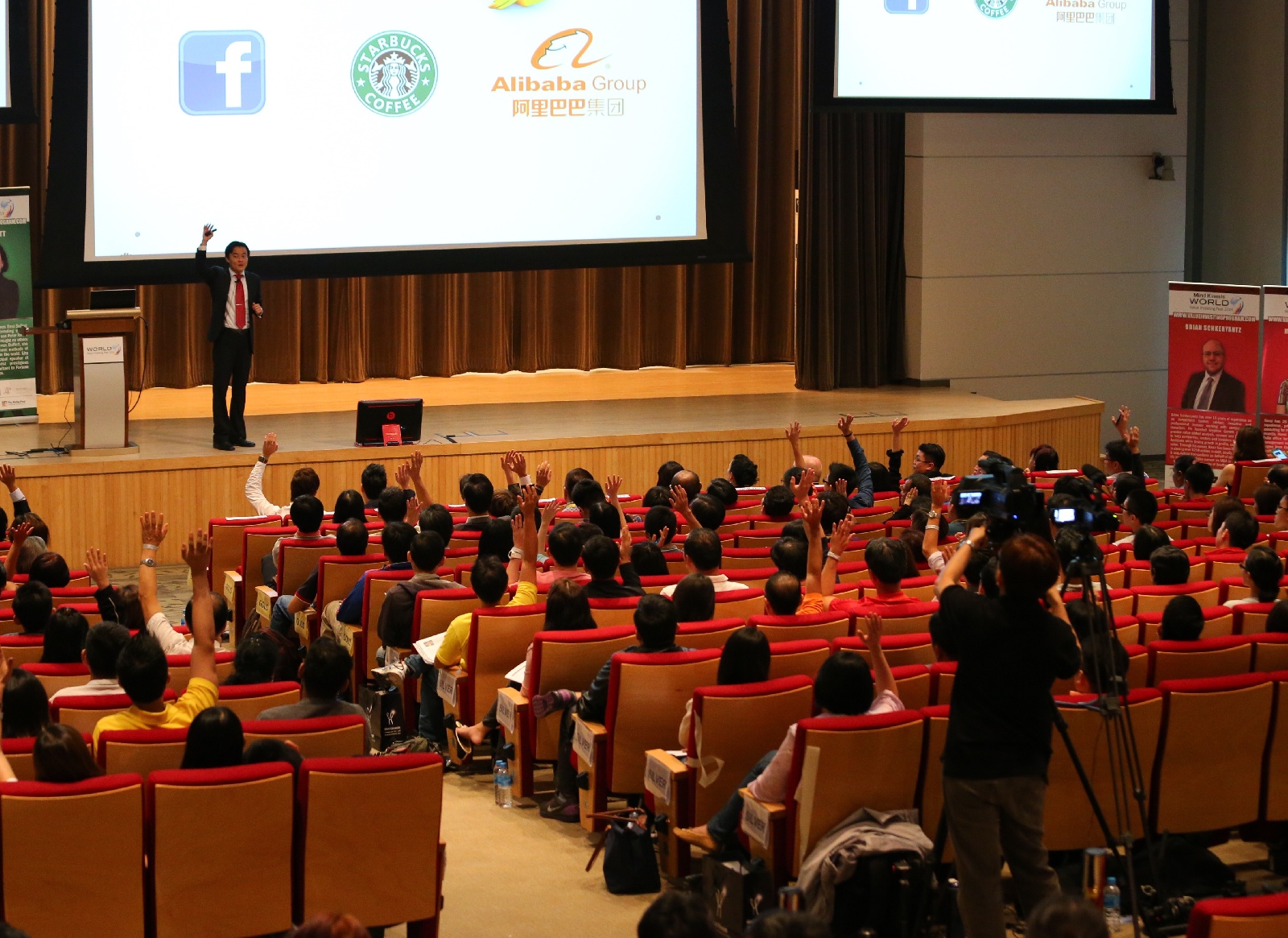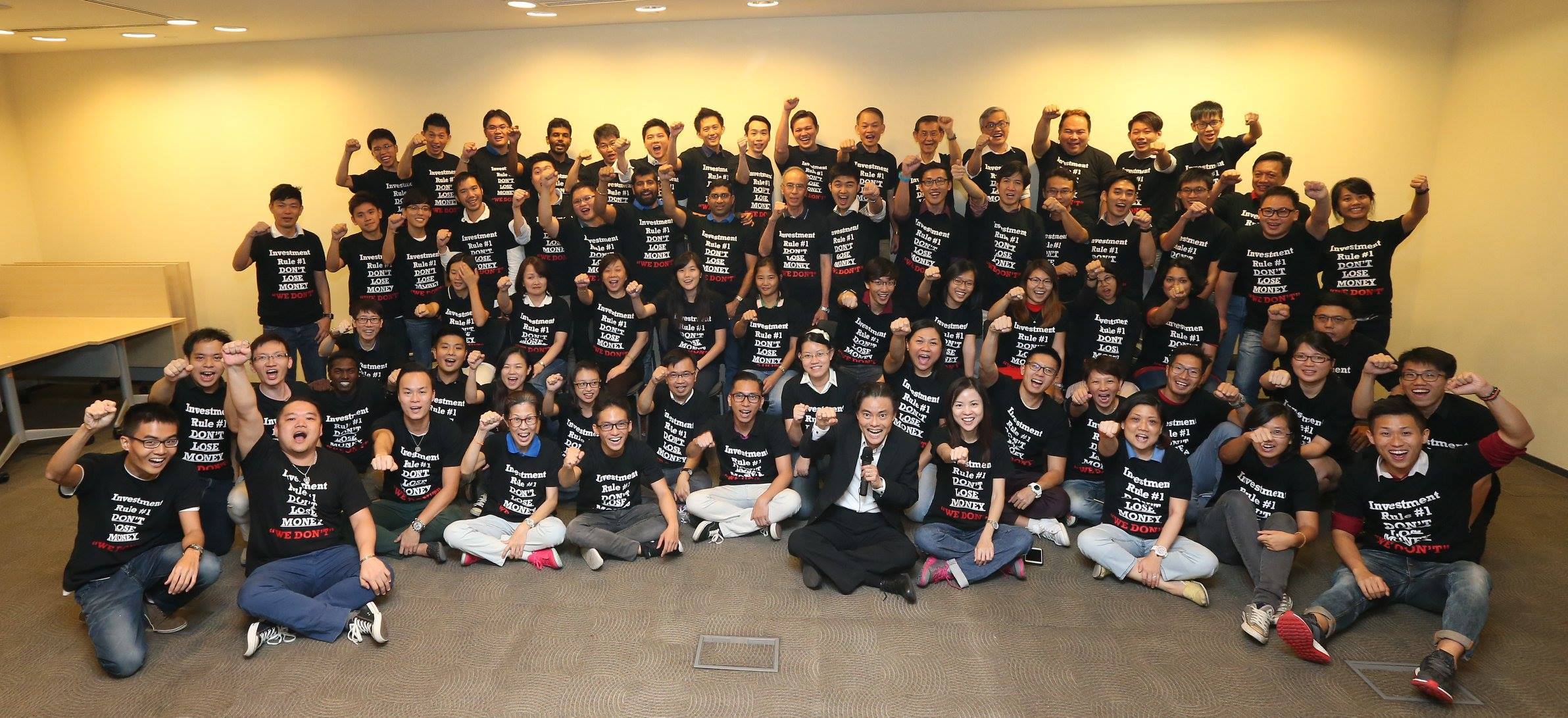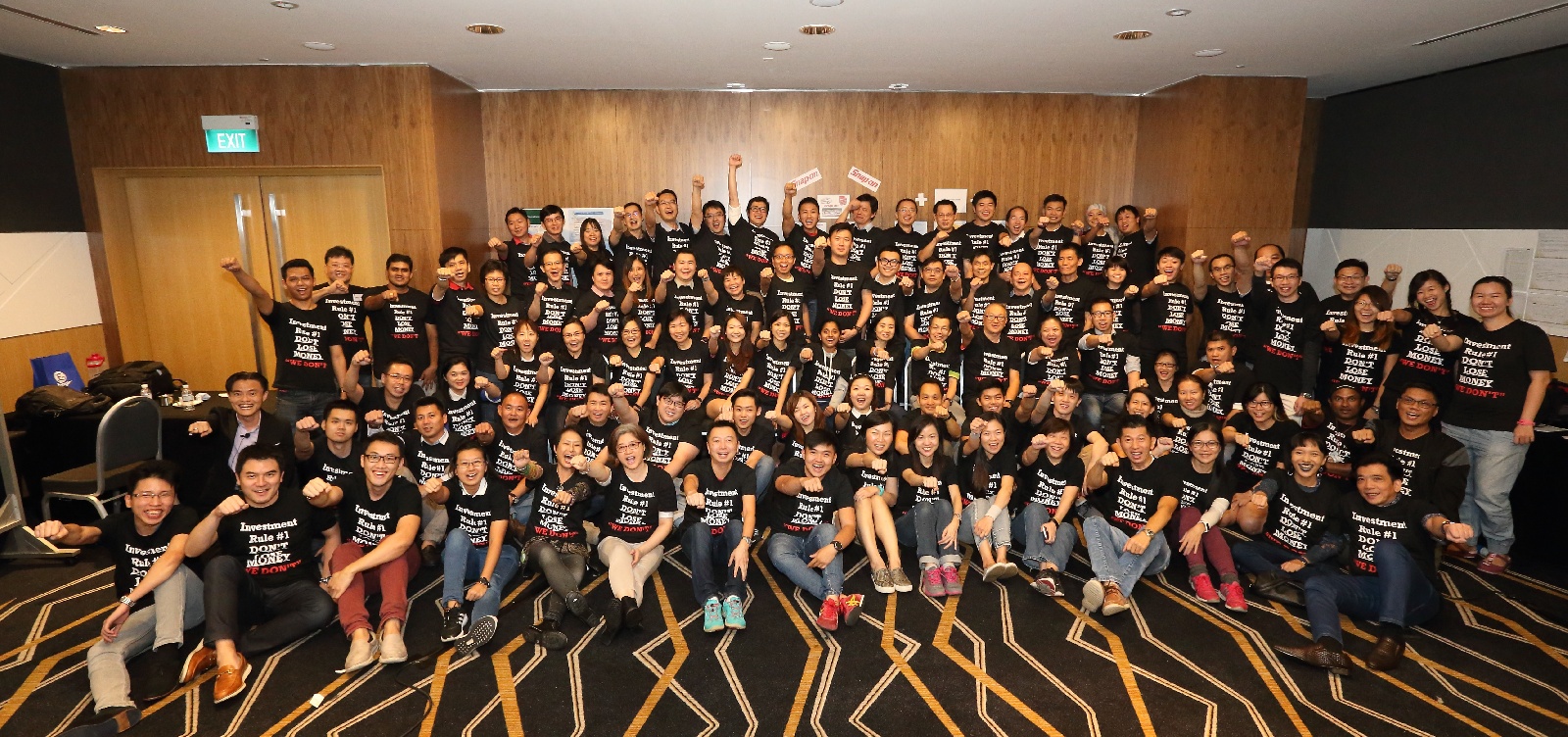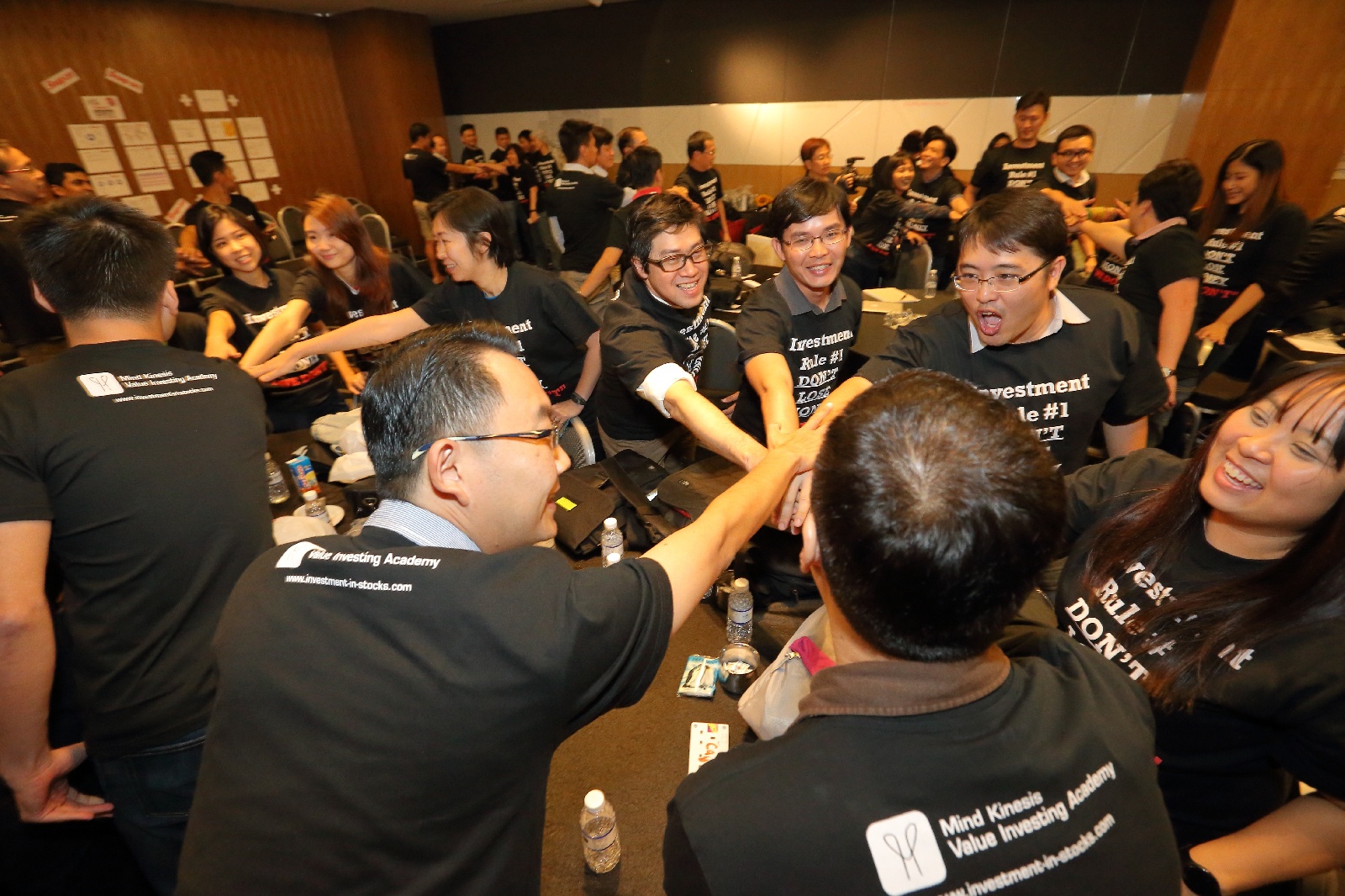 And now, right here in Singapore, I will be conducting a FREE Masterclass where I will share all my knowledge and experience on Value Investing.
Frequently Asked Questions About

Value Investing Masterclass For Wealth Creation
Q. I would need ALOT of money and time to really go into investing. The returns may be high but the risk is high as well.
A. This is a common misconception that I address with my students all the time. Having studied with the top professors who specialise in the field of investing and worked with numerous millionaire investors...I came to the following conclusion...
Knowledge of investing may be commonly known by most investors but the REAL science behind it is rarely...truly understood.
The actual truth is that you can start with just a small amount of capital. You need only put aside a small amount of time daily to carry out a few specific tasks.
And if done right...investing can be low risk and HIGH returns...
Q. I am unsure on which stock to invest or if I should even attempt to invest. I know that my potential decision could either make me money or severely risk the financial well-being of my family and loved ones.
A. The learning objective of a savvy investor is to know how to pick high performing investment stocks. By following just a simple 2 minute formula, you will be able to screen high value stock out of thousands with ease.
Stock investment will no longer seem like a high risk gamble but a well-thought through progression of steps that one follows with confidence and certainty.
Q. There are so many so-called wealth experts and gurus out there, I feel really overwhelmed with all the information out there. Which advice do I listen to and who can I trust?
A. One should start with someone who has a proven process that already works and have achieved the results that you want to achieve. Aside from that, he must also be willing to impart his knowledge over to you. A good mentor should help guide you in identifying where you went wrong and direct you in the right path towards your goals.
Q. I have a keen interest to invest but I have ZERO investment knowledge. I really wish I had someone that can explain it to me in a simple way so that I can understand it.
A. Having mentored thousands of people across 5 different countries, I realized that everyone learns in different ways, even while the strategies and techniques remain the same. We at Value Investing Academy have built such a system that accommodates different learning styles so that each individual can pick it up easily and take action quickly.
Many of our students who started as complete beginners, have progressed to investing like seasoned pros in a short amount of time…just by following the steps laid out in the program.
Q. What do I when the market goes bad? Do I hang on to my stocks or follow the wave of panic and start selling instead?
A. The key idea behind value investing is to identify the intrinsic value of the company. If the market were to fluctuate dramatically, our goal as stable investors, is not to time the market but rather to buy when the stock is decently below value.
One of the powerful tools that I give my students is a specially designed calculator that can tell you the exact time at which to enter and exit.
In that way, in a decent time-frame, you will be able to achieve consistent returns and be able to sleep soundly at night knowing that you can reasonably predict your outcome.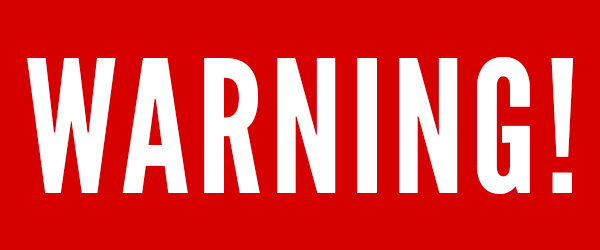 "Would Be Investors"

Do

NOT

Attempt To Invest In Any Stock

Until You Read This!
What you are about to learn in this FREE Masterclass will forever change the way you look at investment and potentially make you MORE Money that you ever thought possible.
Come to this class only if…
If you want to

stop wasting your hard earned money on worthless stocks

and start building a solid financial future. A bright future where your family and loved ones are well-taken care of financially.



If you want to

learn how to model the behaviours & thought processes of successful millionaire investors

and grow your investment portfolio exponentially.
Be able to afford the luxury of quitting your job and still

experience financial freedom.





Next Session
9th February 2022
(Wed; 7:00pm - 10:30pm)
Next Session
17th February 2022
(Thu; 7:00pm - 10:30pm)
Value Investing Masterclass For Wealth Creation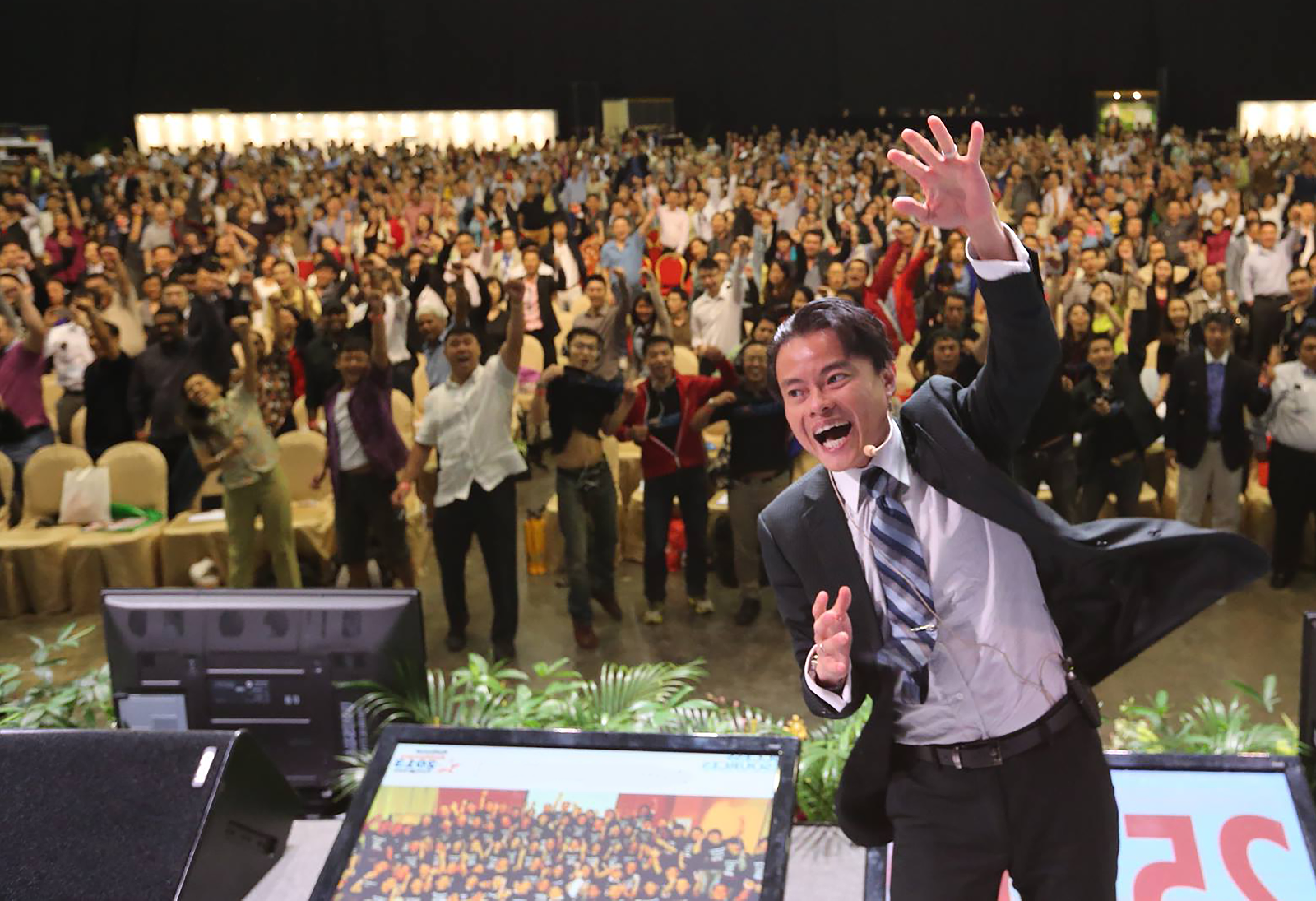 Secure Your Seat Now!
(Limited to 39 seats)
Paid Masterclass Session at $8
(All ticket sales will be donated to charity)
9 February 2022 (Wed; 7:00pm - 10:30pm)

17 February 2022 (Thu; 7:00pm - 10:30pm)
29 December 2021 (Wed; 7:00pm - 10:30pm)
Venue

3 Shenton Way #03-03/04, Shenton House (Walk from Tanjong Pagar MRT, Exit B)
(You will be re-directed to our Eventbrite for more information and payment)
P.S...
Here's a gentle reminder for you though…due to the overwhelming response of this FREE Masterclass, our venue is often fully booked before the actual date.
And while I absolutely hate to turn away attendees…
Our venue can barely accommodate the already massive turnout each night.
So I highly recommend that you click on the Sign Up button right now to secure your FREE seat NOW!
Need Help?
By submitting your details, you agree to Mind Kinesis Investments Pte Ltd's Terms of Service and Privacy Policy.
DISCLAIMER • The information provided by Mind Kinesis Investments Pte Ltd is meant for educational purposes, and at no instance to be regarded as investment advice. You are advised to practise due diligence before making any financial decisions. • We are not liable for any losses incurred from your investment activities. • All forms of investments carry risks. Such activities may not be suitable for everyone. • Past investment performance is not necessarily indicative of future performance, even if the same strategies are adopted.

Contact us at Mind Kinesis Investments Pte Ltd (Co. Reg No. 201202566W)
Address: 3 Shenton Way #03-03/04 Shenton House Singapore 068805
Email Address: enquiries@mindkinesis.com
Contact Number: 6438 7010
http://www.theValueInvestingAcademy.com
Copyright ©2022 Mind Kinesis Investments Pte Ltd
All rights reserved.